The flexibility that hybrid employment affords for leisure travel was one of three "industry tailwinds," according to CEO Scott Kirby, who was speaking on the airline's third-quarter earnings call on Wednesday morning.
"There's been a permanent structural change in leisure demand because of the flexibility that hybrid work allows," Kirby told investors on the airline's (Nasdaq: UAL) earnings call Wednesday. "With hybrid work, every weekend can be a holiday weekend.
"That's why September, a normally off-peak month, was the third strongest month in our history," Kirby said. "Hybrid work environments untether them from the office and give them the newfound flexibility to travel far more often than before.
"This is not pent-up demand — it's the new normal," Kirby said.
Suggested: Best Remote Jobs 2022 (Highest-paid remote positions on the U.S. market)
The shift in leisure travel is beneficial to United and other airlines since it will raise demand for travel and spread it out beyond the typical peak months and days, increasing efficiency.
As Covid travel restrictions continue to ease, such as the recent reopening of Japan, industry obstacles are turning into tailwinds. United's Asia-Pacific route is 89% restored in December, with the exception of China.
"We're already well on our way to flying the full transpac schedule, excluding China at this point, as we enter into next year," said Andrew Nocella, chief commercial officer at United.
This is fantastic news for San Francisco International Airport, which United, the main airline at SFO, uses as a gateway to the Asia-Pacific region.
In the third quarter, United said it took in $942 million, about twice as much as in the same period last year. What's even more remarkable is that before the Covid collapse in the airline industry, United's third-quarter profits were down just 8% from the third quarter of 2019.
What Wall Street heard was encouraging. Shares of the airline rose $1.85, or nearly 5%, to close Wednesday at $39.10.
"Regardless of whether you think the demand for business travel will ultimately return to 100% or something less, it almost certainly is going higher from here," Kirby said.
Travel News
Hi, I'm Luka, a writer at Traveling Lifestyle and a travel vagabond. I'm on a mission to inspire 1000 people to become digital nomads and remote workers. Stay tuned!
Your email address will not be published. Required fields are marked *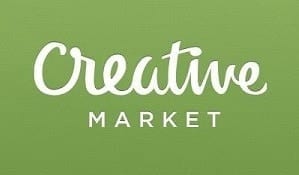 Travelinglifestyle.net is a participant in the Amazon Services LLC Associates Program, an affiliate advertising program designed to provide a means for sites to earn advertising fees by advertising and linking to Amazon.com